Expert Backsplash Installation Services for Your Kitchen or Bathroom
Elevate Your Space with Beautiful and Functional Splash Guards
At Arena Marble and Granite, we specialize in providing expert backsplash installation services that elevate the look and functionality of your kitchen or bathroom. Our team of skilled professionals is dedicated to delivering exceptional craftsmanship, attention to detail, and outstanding design to transform your space.
Create Your Signature Look with Premium Backsplash Materials
Delve into a rich assortment of premier backsplash options at Arena Marble & Granite. Experience the timeless elegance of quartzite, marble, and granite, or venture into the contemporary sophistication of porcelain, ceramic, and tempered glass tiles. Our curated range encompasses classic subway tiles, detailed mosaic pieces, cutting-edge geometric patterns, and tailor-made designs. Whether your design ethos leans towards retro elegance, sleek modernity, or creative innovation, we've got the optimal backsplash materials to breathe life into your envisioned setting.
Flawless Installation for Lasting Beauty
At Arena Marble & Granite, our seasoned installation crew prides itself on its accuracy and precision. Leveraging a blend of traditional expertise and advanced methodologies, we ensure that every backsplash tile—quartzite, porcelain, ceramic, or glass—is positioned to perfection, sculpting a cohesive and arresting visual narrative for your space. From initial surface priming to meticulous grouting and the final artistic touches, our focus remains on delivering an impeccable, enduring backsplash installation that adds value to your home.
Design Guidance Tailored to Your Style
Navigating the myriad options for backsplash designs can seem daunting. But, with Arena Marble & Granite, you're not alone. Our design maestros stand ready to streamline the selection journey for you. By attuning to your vision, offering tailored design insights, and showcasing a spectrum of backsplash styles—from modern minimalist and rustic allure to opulent grandeur—we're committed to pinpointing the design that resonates with your personal taste and enhances your space's ambiance.
Behind the Tiles: Unraveling Backsplash Mysteries for Your Home
Tiles are more than just decorative elements gracing your kitchen or bathroom walls. They're an amalgamation of craftsmanship, design aesthetics, and function that's transformed over centuries. But as you gear up for your home makeover, a few backsplash questions might emerge. Dive into our comprehensive guide, addressing every intrigue about tile backsplashes.
Historic Foundations: The tradition of using tiles, whether for artistry or protection, traces back to ancient cultures. Today's mosaic or ceramic designs owe much to age-old techniques.
Diverse Materials: Whether you're considering ceramic, porcelain, travertine, or even glass tiles for your kitchen backsplash, the choice boils down to both the visual appeal and the utility of the space.
Caring for Your Tiles: One common query centers around maintaining that fresh-tiled look. While most tiles are low-maintenance, specific types like natural stone might need special care to retain their sheen.
Evolving Trends: Design elements, including backsplashes, undergo trend shifts. Stay attuned to contemporary styles, but bear in mind that classic tile designs remain evergreen.
Bespoke Backsplash Designs: Craving a one-of-a-kind look? The world of tile design offers infinite possibilities, from color gradients to innovative patterns, ensuring your space is uniquely yours.
Venturing into the realm of backsplashes can be intricate, but with the right insights, you're poised to make decisions that elevate your interiors. Embark on this journey with a blend of creativity and informed choices, and let your living space shine!
---
Uncompromising Quality and Customer Satisfaction
At Arena Marble and Granite, we deliver uncompromising quality and ensure customer satisfaction. We source our materials from trusted suppliers known for their durability and beauty. Our skilled artisans adhere to industry best practices, ensuring that every installation meets the highest standards. We take pride in our work and stand behind it with a satisfaction guarantee, giving you confidence in the exceptional quality of our backsplash installations.
Contact Us for Expert Backsplash Installations
Ready to transform your kitchen or bathroom with a stunning backsplash? Contact Arena Marble and Granite today to schedule a consultation with our knowledgeable team. We are here to answer your questions, provide design inspiration, and offer a free estimate for your project. Trust us to bring your vision to life with our expert backsplash installation services.
Arena Marble & Granite
A place to experience designs that are uniquely you!
COUNTERTOPS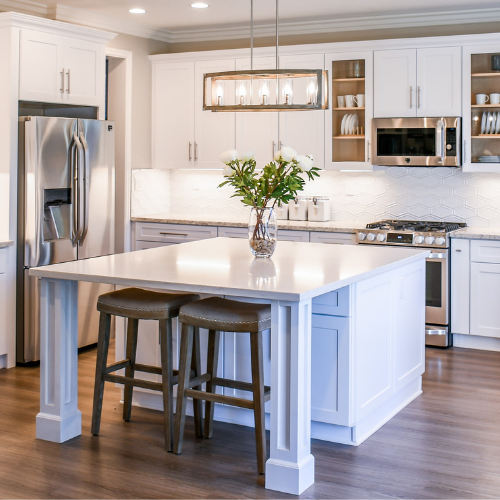 We offer a wide variety of natural Stone Countertops, such as Quartzite, Granite, Marble, Soapstone, Onyx and Travertine. We also offer Quartz, Porcelain and PreFab.
TILE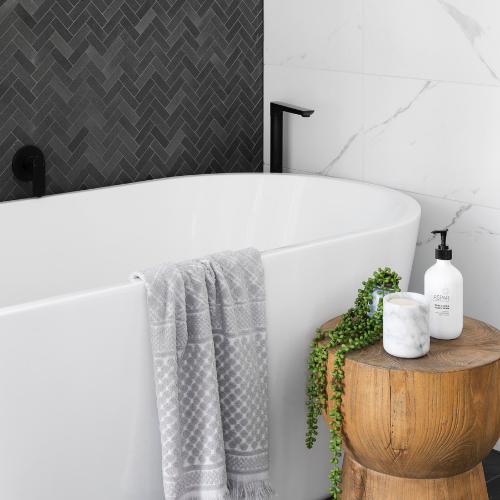 We offer a wide variety of Tiles, such as Porcelain, Ceramic, Natural Stone and Glass. Take a look at our collection online or come visit us in Newbury Park.
OTHER PRODUCTS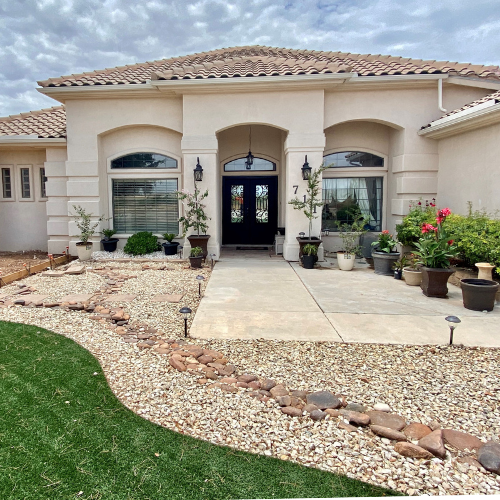 Our sister company Eris Home Products offers Bi-fold Doors, Iron Doors and a variety of Vanities. Take a look at their selection or visit our warehouse in Newbury Park.