Premium Shower Remodeling Services in Newbury Park
Custom Bathroom Transformation Solutions for Your Ideal Retreat
At Arena Marble and Granite, we provide top-quality Shower Remodel services to transform your outdated bathroom into a stunning and functional space. Our team of experts is committed to delivering exceptional craftsmanship and personalized customer service. Whether you want to enhance the aesthetics, optimize the layout, or upgrade the fixtures, we have the expertise to bring your vision to life.
Be in the Know with the Latest Developments in Shower Makeovers!
We stay up-to-date with the latest trends in bathroom remodeling to ensure that your project reflects contemporary design standards. Our team combines industry knowledge with innovative techniques and premium materials to create a visually captivating and highly functional bathroom. Trust us to deliver outstanding results that will exceed your expectations.
Customized Bathroom Remodels Tailored to Your Unique Needs
We understand that every homeowner has unique preferences and requirements for their bathroom remodel. That's why we offer customized solutions that are tailored to your specific needs. From selecting the perfect countertops and flooring to optimizing storage space and lighting, we work closely with you to create a bathroom that perfectly aligns with your style and lifestyle.
Opt for the Best: Superior Materials for Your Shower Renovation
When it comes to shower remodels, selecting the right materials is essential to achieving a beautiful and long-lasting result. At Arena Marble and Granite, we offer an extensive range of premium materials that will enhance the aesthetics and functionality of your shower. Our selection includes:
Quartzite Slabs: Known for their durability and natural beauty, they provide a sophisticated and timeless look to your shower.
Granite Slabs: With their unique patterns and durability, granite slabs add elegance and character to any shower space.
Marble Tiles or Slabs: Marble is a classic choice that exudes luxury and refinement, creating a stunning focal point in your shower.
Travertine Tiles or Slabs: The earthy tones and textured appearance of travertine bring a warm and inviting ambiance to your shower design.
Quartz Slabs: Engineered quartz slabs offer a wide range of colors and patterns and exceptional resistance to stains and scratches.
Soapstone Slabs: Soapstone is a natural stone highly resistant to heat and moisture, making it an ideal choice for shower walls and floors.
Porcelain Tiles or Slabs: Porcelain offers a versatile and durable option for shower remodels, available in various colors, textures, and styles.
Limestone Tiles or Slabs: Limestone provides a softer and more muted aesthetic, adding a touch of elegance and tranquility to your shower space.
Our experienced team will guide you through the selection process, helping you choose the perfect material that aligns with your style, preferences, and budget. With our premium materials, your shower remodel will exceed your expectations in terms of both beauty and functionality.
Answers to Your Questions on Our Bathroom Makeover Solutions
Q: How long does a bathroom remodel typically take?
A: The duration of a bathroom remodel project depends on various factors, such as the size of the bathroom, the scope of work, and the complexity of the design. During the initial consultation, we will provide you with a detailed timeline, allowing for efficient project management and clear expectations.
Q: Can you help me choose the suitable materials for my bathroom remodel?
A: Absolutely! We have an extensive selection of high-quality materials, including countertops, flooring, tiles, and fixtures. Our experienced team will assist you in selecting the materials that best suit your style, budget, and functional requirements, ensuring a cohesive and beautiful bathroom remodel.
Q: Do you provide any warranty or guarantees on your bathroom remodel services?
A: Yes, we take pride in the quality of our artistry and the durability of our materials. We offer warranties and guarantees on our bathroom remodel services to provide you with peace of mind and assurance of the longevity of your newly renovated bathroom.
Count on Arena Marble and Granite for Your Dream Bathroom Makeover!
At Arena Marble and Granite, we are passionate about transforming bathrooms into spaces of beauty, comfort, and functionality. Our expertise, attention to detail, and commitment to customer satisfaction guarantee a seamless and rewarding experience from start to finish. Contact us today to schedule a consultation, and let us turn your bathroom remodel dreams into a reality.
Embrace Minimalism: Modern and Sleek Shower Designs for Your Bathroom
Arena Marble & Granite
A place to experience designs that are uniquely you!
COUNTERTOPS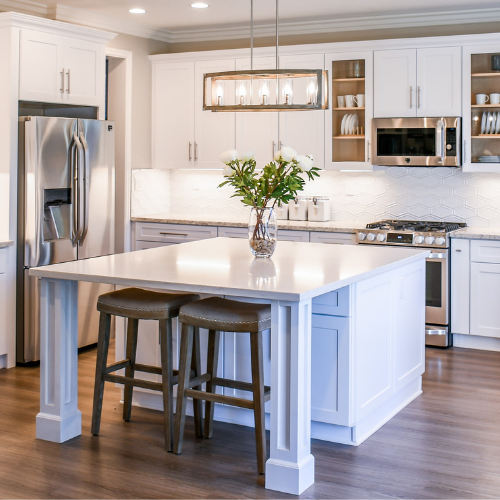 We offer a wide variety of natural Stone Countertops, such as Quartzite, Granite, Marble, Soapstone, Onyx and Travertine. We also offer Quartz, Porcelain and PreFab.
TILE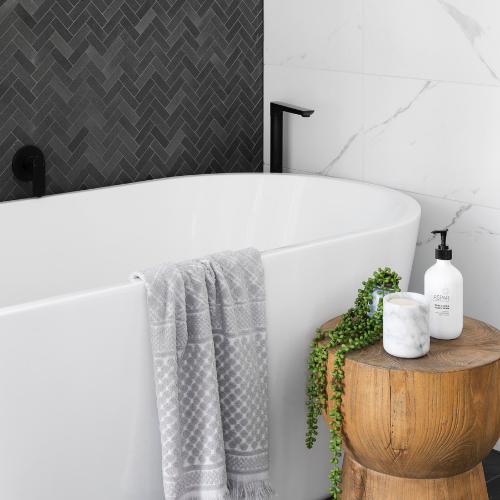 We offer a wide variety of Tiles, such as Porcelain, Ceramic, Natural Stone and Glass. Take a look at our collection online or come visit us in Newbury Park.
OTHER PRODUCTS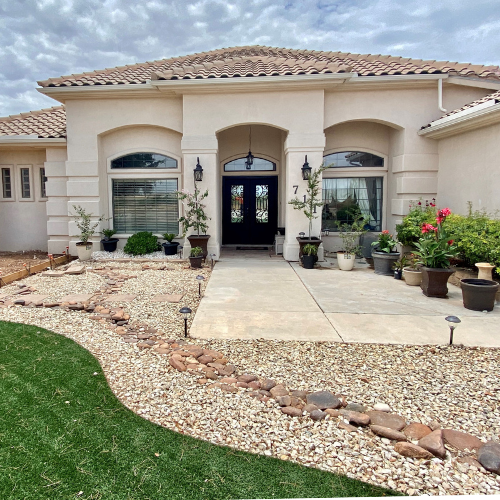 Our sister company Eris Home Products offers Bi-fold Doors, Iron Doors and a variety of Vanities. Take a look at their selection or visit our warehouse in Newbury Park.