Calacatta Countertops: Elevate Your Space with Timeless Elegance and Luxury
Enhance your living area with our exquisite Calacatta countertops. Immerse yourself in the charm of enduring elegance and luxury, featuring stunning white marble embellished with intricate veining. Explore the ideal fusion of craftsmanship and functionality at Arena Marble and Granite.
Indulge in the Elegance of Calacatta Marble for Your Dream Space
Introduction to the World of Luxury
Welcome to Arena MarbleGranite, where we're excited to immerse you in elegance and luxury with our striking Calacatta marble countertops. Well-renowned for its enduring charm, Calacatta marble features a mesmerizing white backdrop interlaced with intricate and elegant veining. This marble has been a symbol of luxury and sophistication for centuries, and we're pleased to incorporate it into your personal space.
A Statement of Timeless Elegance
Choosing Calacatta marble for your countertops is more than just opting for a surface—it's a declaration of a timeless aesthetic that transcends trends. This enchanting marble brings unparalleled sophistication, transforming any space it adorns, whether it's a classical kitchen, a luxurious bathroom, or an eye-catching focal point in your living area.
Making Your Space Extraordinary
Calacatta marble's divine appearance propels ordinary spaces into realms of extraordinary allure, making it an ideal material for those looking to inject a dose of splendor into their homes. It's not just a surface but a transformative element, redefining the essence of your dream spaces.
Quality and Elegance in Every Slab
Our meticulously assembled collection of Calacatta marble countertops synthesizes natural artistic expressions and functional durability. We ensure each slab is of supreme quality, handpicked to align with the highest standards of elegance and durability. The detailed attention our artisans allocate to the veining enriches the aesthetic essence of your chosen spaces, allowing the graceful flow to accentuate the overall beauty.
Harmony of Luxury and Durability
Experience the union of luxury and resilience as you embrace Calacatta marble. It's an invitation to transform your environment, infuse enduring elegance, and envelop yourself in unparalleled beauty. Each piece is a testament to the harmonious blend of artistic endeavor and pragmatic utility.
Realizing Your Vision with Arena MarbleGranite
We at Arena Marble and Granite are steadfast in our commitment to assisting you in translating your visions into reality. Our focus is to intertwine the remarkable elegance of Calacatta marble within your spaces, enabling a seamless blend of artistic integrity and practical functionality.
Your Partner in Creating Unique Styles
Let us be your collaborator in sculpting spaces that echo your distinctive style and preferences. Embark on this journey to discover the perfect amalgamation of artistic elegance and functionality, and let the eternal charm of Calacatta marble be the cornerstone of your luxurious abode.
Our Services
Welcome to Arena Marble and Granite – your premier destination for top-tier Calacatta marble services. Our seasoned team of professionals is committed to bringing your space to life with the timeless elegance of Calacatta marble. With meticulous attention to detail and a passion for craftsmanship, we offer a comprehensive range of services that transform your space into a masterpiece. Discover the artistry of Calacatta marble with Arena Marble and Granite.
Calacatta Countertops
Elevate the heart of your home with exquisite Calacatta marble countertops. Our skilled artisans at Arena Marble and Granite will fabricate and install custom Calacatta countertops tailored to your needs and design preferences. Whether you desire a polished or honed finish, our Calacatta countertops will add a touch of luxury and sophistication to your kitchen.
Calacatta Backsplashes
Enhance the beauty of your kitchen or bathroom with a stunning Calacatta marble backsplash. Our Arena Marble and Granite team will help you choose the perfect Calacatta slab and create a visually striking backsplash design that complements your space. From intricate patterns to sleek and modern styles, our Calacatta backsplashes will transform your space into a true masterpiece.
Custom Calacatta Designs
Unleash your creativity and explore the limitless design possibilities with custom Calacatta marble installations. Our skilled artisans at Arena Marble and Granite can bring your vision to life by crafting unique Calacatta features, such as fireplace surrounds, accent walls, or intricate inlays. Let your imagination run wild, and we will make your dream design a reality.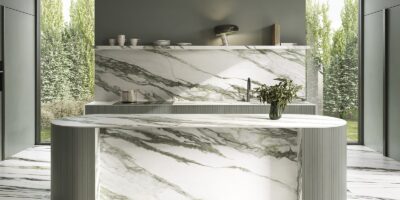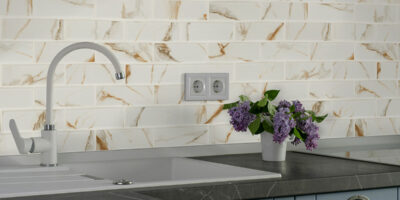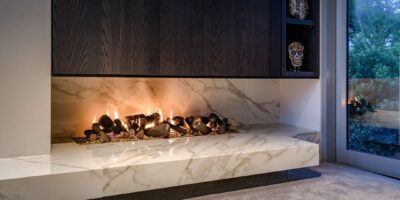 Why Choose Us?
Arena Marble and Granite, you can expect unmatched quality and personalized service throughout your Calacatta marble project. Here's what sets us apart:
Expert Craftsmanship
Our team of experienced craftsmen at Arena Marble and Granite has a deep understanding of working with Calacatta marble, ensuring precise fabrication and installation to achieve flawless results.
Extensive Selection
We offer a wide range of Calacatta marble slabs at Arena Marble and Granite, allowing you to choose the perfect piece that matches your unique style and preferences.
Attention to Detail
We pride ourselves on our meticulous attention to detail at Arena Marble and Granite, ensuring every cut, seam, and edge is executed precisely to deliver a seamless and stunning finished product.
Customer Satisfaction
Customer satisfaction is our top priority at Arena Marble and Granite. We strive to exceed your expectations by delivering exceptional service, clear communication, and a seamless experience from start to finish.
Frequently Asked Questions About Calacatta
Can Calacatta Marble be Used in Bathrooms?
Absolutely! Calacatta marble is an exceptional choice for bathroom applications. Its elegant appearance and inherent durability make it ideal for vanity tops, shower surrounds, and flooring, adding a touch of sophistication to your bathroom space.
How Do I Maintain Calacatta Marble?
Maintaining the timeless beauty of Calacatta marble requires proper care. We recommend using a pH-neutral cleaner to clean the surface and prevent damage gently. Harsh chemicals should be avoided, as they harm the marble's delicate veining. Regularly sealing the marble helps safeguard it from stains and ensures its natural allure remains intact.
Can Calacatta Marble be Used Outdoors?
Although primarily designed for indoor use, Calacatta marble can be incorporated into covered outdoor areas with meticulous sealing and maintenance. However, it's important to note that extended exposure to harsh weather conditions and direct sunlight can result in fading and potential damage over time.
TESTIMONIALS
We Create Memorable Experiences
We are a small team, but have over 35 years of experience combined between us, and work intimately with our clients to give them the best possible service and go above and beyond satisfying their need for quality imported stone.
Arena Marble and Granite is the best when it comes to onyx flooring. Nobody can compete with them, they provide unmatched warranties and easy installation. Their prices are very reasonable as well. If you're looking for a new floor, Arena Marble and Granite is definitely the way to go!
From the moment I walked into Arena Marble and Granite, I knew that this was the place for me. Their showroom is immaculately kept, every inch of marble shines in their polished display cases. They have a variety of colors and textures to choose from, and their staff is very knowledgeable when it comes to all different types of marble countertops. In my house, I have a lot of places where they did a great work.
I had been searching for the perfect company to do my marble backsplash and found Arena Marble and Granite. They were highly recommended by friends, so I made an appointment to see their work in person. I loved everything I saw related to marble countertops - and they really know their stuff! The installers were on time, professional, and did a flawless job. I can't recommend them enough!
Jason A. Mayer
2022-08-24
I was aware that having an onyx floor would be difficult to maintain, but we still wanted it. Arena Marble and Granite built upon our onyx flooring ideas and fully changed our interior patio appearance. We appreciate your exceptional service; our new onyx flooring patio never ceases to astound our visitors.
Maria H. Edwards
2022-08-22
The limestone countertops in our kitchen are gorgeous. The limestone finish gives our space a more contemporary and airy feel. With our kitchen, you did a great job. We enthusiastically recommend Arena Marble and Granite work.
We wanted a sturdy, long-lasting countertop that would require only minimal upkeep. Our experience with the Arena Marble and Granite crew's quality and skill level in supplying us with the best granite countertops has been nothing short of exceptional. They always had the knowledge required to maintain granite countertops as well as cheerful customer assistance. Arena Marble and Granite, thank you very much!
Charlotte Hope
2022-08-03
My goal of remodeling my kitchen and adding granite countertops was realized thanks to this fantastic team of specialists who paid attention to every aspect of the design. I couldn't be more pleased.
Nicole Hammerschmidt
2022-07-22
We'd always wanted our kitchen counters to be more modern, so having marble countertops installed was a fantastic idea. You came up with an offer we couldn't reject. Surprisingly, he did an excellent job.
Their internet showroom, which features onyx flooring and other trendy new flooring, contains the most intriguing and appealing information for home or business remodeling. That's how we improved the entrance floor in my house, and the onix flooring we chose made the space feel more luxury and visually appealing.
Carrie J. Jarvis
2022-07-16
The limestone countertops gave my bathroom a very sophisticated and luxurious looking. Arena Marble and Granite had numerous color and texture options, but I was well-advised according to my project. I got a great deal and a unique product that was only available online in other stores. If your project´s dream is to have new flooring, countertops, or walls of natural stones, this is the store to go.
Call Us Today! Visit Us In Newbury Park!
---
(805) 375-2771
---
Serving the greater Los Angeles, Ventura County and beyond with the highest quality, largest selection of natural stone at competitive prices.