Arena Marble and Granite: Vanity Top Services
A place to experience designs that are uniquely you!
Vanity Top Installation Services
Transform Your Bathroom with Elegance and Functionality
At Arena Marble & Granite, we offer exceptional vanity top installation services to elevate the beauty and functionality of your bathroom. Discover a world of possibilities as we craft stunning vanity tops that seamlessly integrate with your bathroom's design, creating a space that reflects your unique style and meets your practical needs.
Enhance Your Bathroom with Our Vanity Design
Our expert artisans specialize in working with various high-quality materials, including quartzite, granite, marble, travertine, quartz, soapstone, porcelain, and limestone.
Whether you're looking for a timeless classic or a contemporary design, our team is here to bring your vision to life.
Customization for Your Unique Vision
We believe in creating personalized vanity tops that reflect your vision and taste. Our skilled artisans can customize the size, shape, and edge profile of the vanity top to fit your bathroom's layout perfectly. Choose from various color options and patterns to achieve a look that complements your existing décor and brings your design dreams to life.
Choose from a Variety of Materials
Our commitment to excellence extends to the materials we use. Each vanity top is crafted from premium-quality materials that ensure durability and longevity. Whether you desire a luxurious marble vanity top or a resilient quartz option, you can trust that our materials will withstand the demands of daily use and maintain their beauty for years to come.
We understand that every homeowner has unique preferences regarding vanity tops. That's why we offer an extensive selection of materials to suit your style and budget:
Quartzite: Known for its durability and natural beauty, quartzite vanity tops add elegance and sophistication to any bathroom.
Granite: With its unique patterns and stunning colors, granite vanity tops create a striking focal point in your bathroom design.
Marble: Timeless and luxurious, marble vanity tops exude elegance and create a sense of opulence in your bathroom space.
Travertine: Offering a warm and earthy appeal, travertine vanity tops provide a rustic and inviting atmosphere.
Quartz: Engineered vanity tops combine durability, low maintenance, and various design possibilities.
Soapstone: Known for its natural veining and heat-resistant properties, soapstone vanity tops add a touch of uniqueness to your bathroom.
Porcelain: Versatile and easy to maintain, porcelain vanity tops offer a sleek and modern look.
Limestone: With its natural beauty and soft, muted tones, limestone vanity tops create a calming and serene ambiance.
Meticulous Installation for Flawless Results
Our team of experienced installers takes pride in delivering flawless results. From precise measurements to expert installation, we pay attention to every detail to ensure a seamless fit and a stunning finished product. We work efficiently and professionally to minimize disruption, leaving you with a beautifully installed vanity top.
Enhance Your Bathroom's Aesthetics and Value
Installing a new vanity top is not only an opportunity to upgrade your bathroom's aesthetics but also to increase your home's value. A well-designed and well-crafted vanity top can become a focal point in your bathroom, impressing guests and potential buyers alike.
1. Custom Design and Fabrication
We work closely with you to understand your requirements and design preferences. Our skilled artisans will fabricate a custom vanity top that perfectly fits your bathroom space, ensuring a seamless and precise installation.
2. Installation and Replacement
Our experienced team will handle the installation or replacement of your vanity top with utmost care and precision. We pay attention to every detail to ensure a flawless and long-lasting results.
3. Maintenance and Repair
Keeping your vanity top in excellent condition is essential for longevity. We offer maintenance services, including cleaning, sealing, and repair, to protect and preserve the beauty of your vanity top.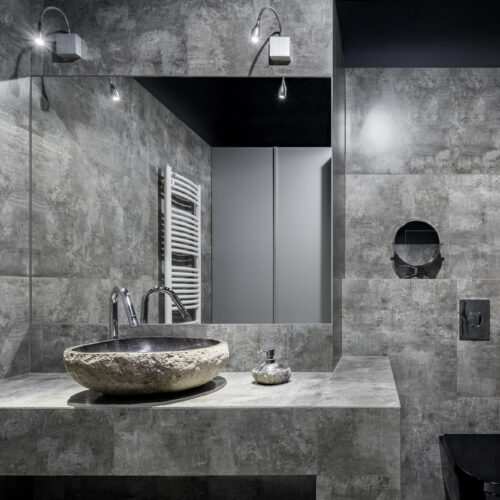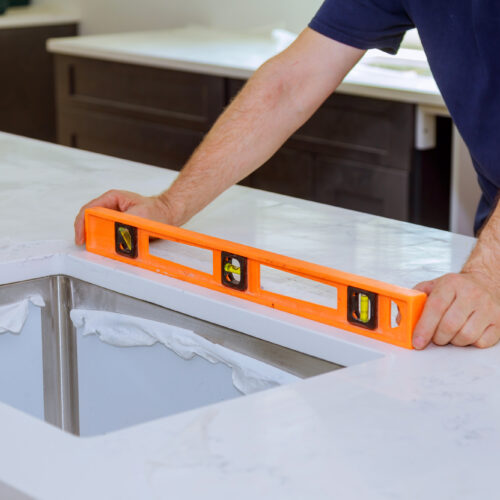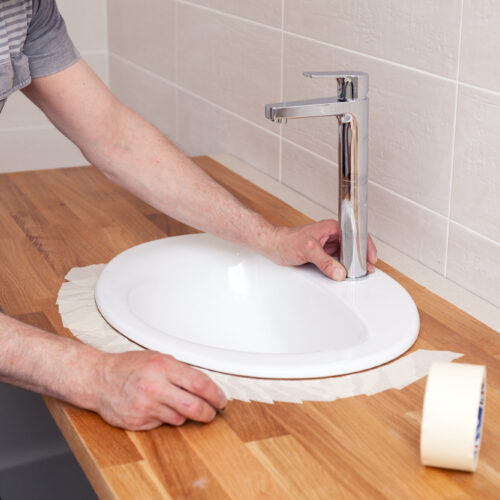 Why Choose Arena Marble and Granite?
Unparalleled Customer Service
Our dedication to customer satisfaction sets us apart. From the initial consultation to the final installation, we prioritize clear communication, attentiveness to your needs, and delivering the highest level of service. Our team is ready to guide you through every step of the process, making your vanity top installation experience smooth and enjoyable.
Affordable Solutions for Every Budget
We understand that home improvement projects come with budgets of all sizes. Our vanity top installation services offer affordable solutions without compromising on quality or design. No matter your budget, we can help you find the perfect vanity top that enhances your bathroom's beauty and functionality.
Experience the Difference with Arena Marble & Granite
With years of expertise and a passion for excellence, Arena Marble & Granite is your trusted partner for vanity top installation services. We take pride in our craftsmanship, attention to detail, and commitment to customer satisfaction. Experience the difference of working with a team that truly cares about turning your bathroom into a masterpiec
Exceptional craftsmanship and attention to detail
Wide selection of high-quality materials
Custom designs tailored to your preferences
The experienced and professional installation team
Excellent customer service and satisfaction
Frequently Asked Questions about Vanity Tops
Here are some common questions about vanity tops:
1. What is the best material for a vanity top?
The best vanity top material depends on your preferences and needs. Quartzite, granite, marble, and quartz are popular choices due to their durability, aesthetic appeal, and ease of maintenance.
2. How do I choose the right size for my vanity top?
When selecting the size of your vanity top, consider the dimensions of your bathroom space and the existing cabinetry. It's important to measure accurately to ensure a proper fit and functionality.
3. How do I clean and maintain my vanity top?
The cleaning and maintenance requirements vary depending on the material. Generally, avoiding abrasive cleaners and using non-acidic, mild cleansers is best. Regular sealing and proper care will help preserve the beauty and longevity of your vanity top.
4. Can I install a vanity top myself?
While it's possible to install a vanity top yourself, seeking professional assistance is recommended. A professional installation ensures proper leveling, sealing, and seamless integration with your bathroom fixtures.
5. How long does a vanity top installation take?
The duration of a vanity top installation depends on various factors, such as the complexity of the project and the availability of materials. A professional installer can provide a more accurate timeframe based on your specific requirements.
6. Can I customize the design of my vanity top?
Absolutely! At Arena Marble and Granite, we offer custom design services to tailor your vanity top according to your preferences. You can choose the material, edge profile, color, and other design elements to create a unique and personalized vanity top.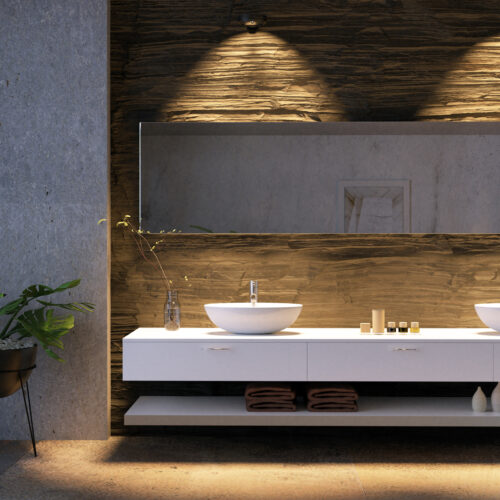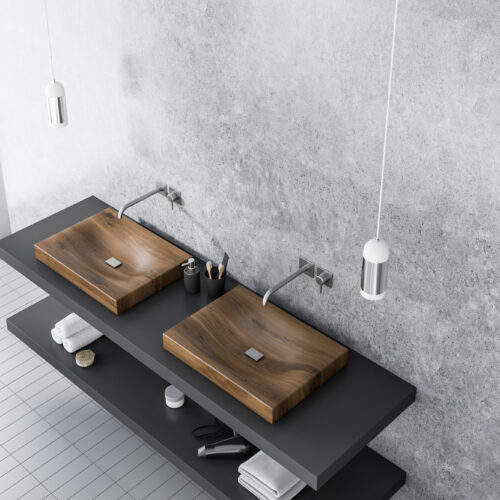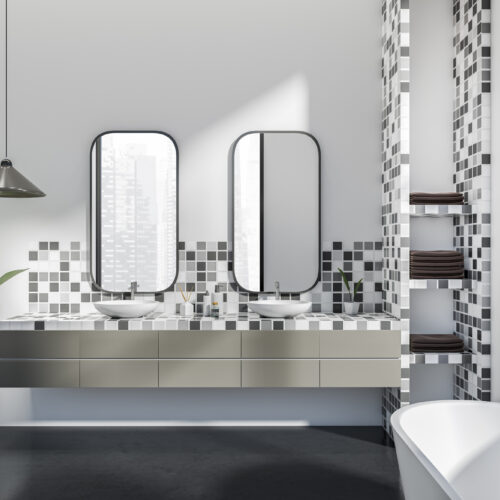 Contact Arena Marble and Granite for Your Vanity Top needs
Schedule a Consultation Today
Ready to transform your bathroom with a stunning vanity top? Contact us today to schedule a consultation. Our team of experts will be delighted to discuss your vision, offer personalized recommendations, and provide a free quote for your vanity top installation project.
Our knowledgeable staff is here to assist you if you have questions about our materials, want to explore customization options, or need expert advice on the best vanity top for your space. We pride ourselves on delivering exceptional customer service and high-quality craftsmanship.
Don't wait any longer to enhance the beauty and functionality of your bathroom. Contact us today by phone, email, or by filling out the contact form below. Let us bring your vision to life with a stunning vanity top that will transform your bathroom into a luxurious retreat.
We look forward to hearing from you and participating in your bathroom remodeling journey!
<div style="display:none;" aria-hidden="true" data-nosnippet>Vanities, Bathroom Vanities, Vanity Cabinets, Vanity Tops, Custom Vanities, Modern Vanities, Traditional Vanities, Double Vanities, Single Vanities, Floating Vanities, Wall-Mounted Vanities, Contemporary Vanities, Small Bathroom Vanities, Vanity Units, Vanity Accessories, Vanity Installation, Vanity Remodeling, Vanity Design, Vanity Styles, Vanity Materials, Vanity Colors, Vanity Ideas
Vanity Inspirations</div>
Taj Mahal Quartzite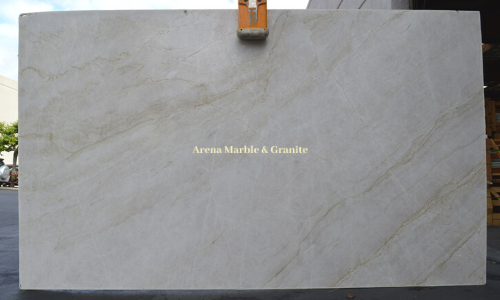 125 x 76 = 65.97 sqft
Latte Quartzite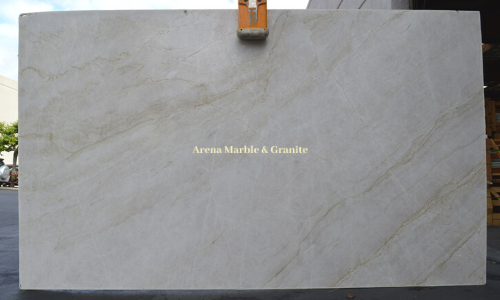 127 x 77 = 67.91 sqft
Fusion Quartzite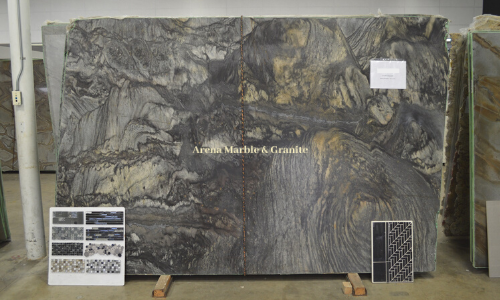 125 x 76 = 65.97 sqft
Fusion WOW Quartzite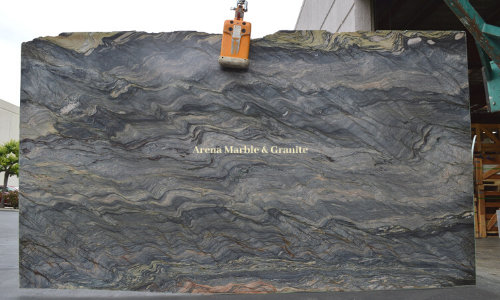 125 x 76 = 65.97 sqft
Crystal White Quartzite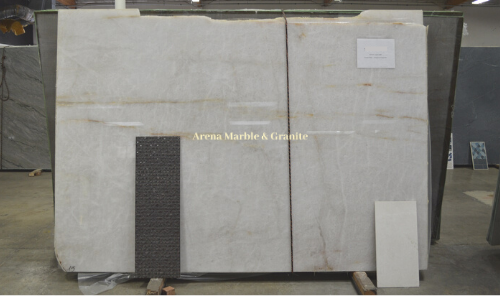 107 x 72 = 53.50 sqft
Misty Quartzite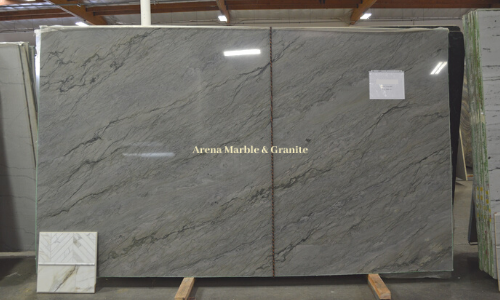 107 x 72 = 53.50 sqft
Opus White Quartzite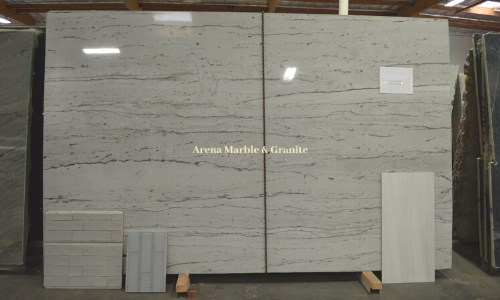 128 x 81 = 72.00 sqft
Ocean Pearl Quartzite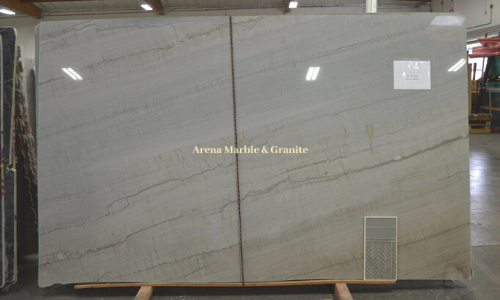 128 x 78 = 69.33 sqft
Illusion In Motion Quartzite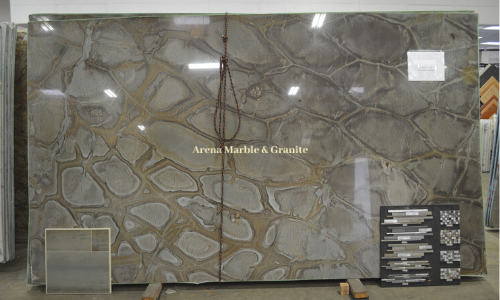 125 x 69 = 59.89 sqft
Perla Venato Quartzite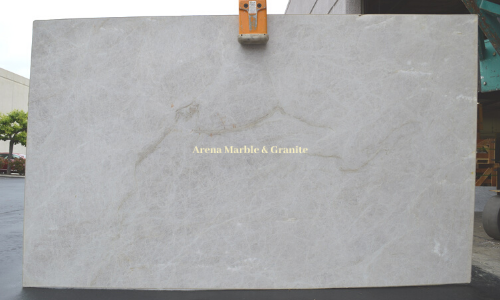 125 x 78 = 67.71 sqft
Calacatta Lux Quartzite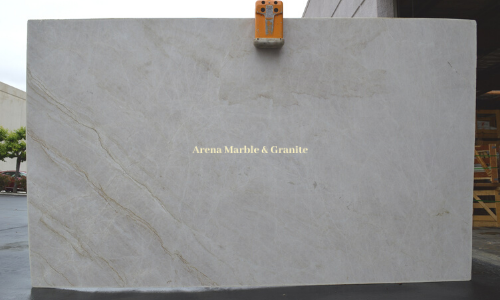 129 x 76 = 68.08 sqft
Illusion Quartzite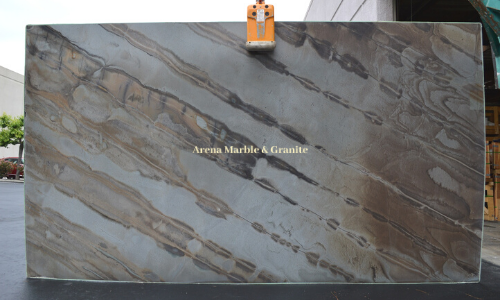 132 x 74 = 67.83 sqft
Cobalt Quartzite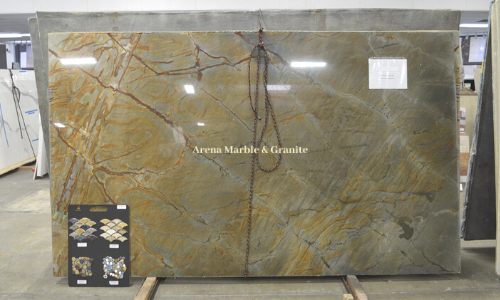 125 x 7 = 67.71 sqft
Calacatta Lux Quartzite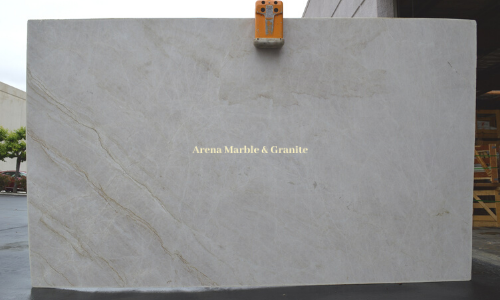 129 x 76 = 68.08 sqft
TESTIMONIALS
We Create Memorable Experiences
We are a small team, but have over 35 years of experience combined between us, and work intimately with our clients to give them the best possible service and go above and beyond satisfying their need for quality imported stone.
Arena Marble and Granite is the best when it comes to onyx flooring. Nobody can compete with them, they provide unmatched warranties and easy installation. Their prices are very reasonable as well. If you're looking for a new floor, Arena Marble and Granite is definitely the way to go!
From the moment I walked into Arena Marble and Granite, I knew that this was the place for me. Their showroom is immaculately kept, every inch of marble shines in their polished display cases. They have a variety of colors and textures to choose from, and their staff is very knowledgeable when it comes to all different types of marble countertops. In my house, I have a lot of places where they did a great work.
I had been searching for the perfect company to do my marble backsplash and found Arena Marble and Granite. They were highly recommended by friends, so I made an appointment to see their work in person. I loved everything I saw related to marble countertops - and they really know their stuff! The installers were on time, professional, and did a flawless job. I can't recommend them enough!
Jason A. Mayer
2022-08-24
I was aware that having an onyx floor would be difficult to maintain, but we still wanted it. Arena Marble and Granite built upon our onyx flooring ideas and fully changed our interior patio appearance. We appreciate your exceptional service; our new onyx flooring patio never ceases to astound our visitors.
Maria H. Edwards
2022-08-22
The limestone countertops in our kitchen are gorgeous. The limestone finish gives our space a more contemporary and airy feel. With our kitchen, you did a great job. We enthusiastically recommend Arena Marble and Granite work.
We wanted a sturdy, long-lasting countertop that would require only minimal upkeep. Our experience with the Arena Marble and Granite crew's quality and skill level in supplying us with the best granite countertops has been nothing short of exceptional. They always had the knowledge required to maintain granite countertops as well as cheerful customer assistance. Arena Marble and Granite, thank you very much!
Charlotte Hope
2022-08-03
My goal of remodeling my kitchen and adding granite countertops was realized thanks to this fantastic team of specialists who paid attention to every aspect of the design. I couldn't be more pleased.
Nicole Hammerschmidt
2022-07-22
We'd always wanted our kitchen counters to be more modern, so having marble countertops installed was a fantastic idea. You came up with an offer we couldn't reject. Surprisingly, he did an excellent job.
Their internet showroom, which features onyx flooring and other trendy new flooring, contains the most intriguing and appealing information for home or business remodeling. That's how we improved the entrance floor in my house, and the onix flooring we chose made the space feel more luxury and visually appealing.
Carrie J. Jarvis
2022-07-16
The limestone countertops gave my bathroom a very sophisticated and luxurious looking. Arena Marble and Granite had numerous color and texture options, but I was well-advised according to my project. I got a great deal and a unique product that was only available online in other stores. If your project´s dream is to have new flooring, countertops, or walls of natural stones, this is the store to go.
Call Us Today! Visit Us In Newbury Park!
---
(805) 375-2771
---
Serving the greater Los Angeles, Ventura County, and beyond with the highest quality, largest selection of natural stone at competitive prices.