MARBLE
QUALITY SERVICE
Beautiful Naural Stone
Marble consists of recrystallized carbonate minerals, most commonly calcite or dolomite, and it is a metamorphic rock.
Is typically lacks foliation, although there are exceptions.
In geology, the term marble encompasses metamorphosed limestone, but in stone masonry, it is also used more broadly to include unmetamorphosed limestone.
A new facts about natural stone marble
Ways To Use Marble In Your Home
You can find many varieties, each more beautiful than the last.
This classic material works flawlessly for both modern and traditional home improvements in kitchens, bathrooms, and general living areas!
It's no surprise that when people think of 'marble,' they often imagine timeless designs from Greece and Rome that have endured for centuries.
Architects understood the benefits of using high-quality materials like granite tiles for floors and incorporating elegant Roman lighting fixtures into corridors, along with more traditional designs such as Tuscan-inspired dining tables crafted entirely from light grey surface stone.
MARBLE IS BACK AS A TREND IN INTERIOR DESIGN
Fashion is cyclical, and this stone is a prime example of this trend in interior design, once again gaining popularity.
In the early 20th century, set the standard for interior design, and today it is at the forefront once again.
Currently, the most popular type is White Carrara, which is sourced from a town in the northern part of Italian Tuscany, known as one of the largest marble producers throughout history.
Carrara stands out with its white hue and blue-gray veins, making it a favored choice in interior design and among many others.
Pros:
Beauty –  Possesses a classic, timeless beauty with a white brightness that sets it apart from granite or soapstone.
Cool Temperature – Is an excellent material for working with pastry due to its natural coolness, as it doesn't retain heat well.

Cost – While some rarer types can be very expensive, Carrera, which is more common, offers one of the least expensive options for natural countertops.

Widely available – Widely available from nearly any stone fabricator or stone yard, unlike certain quartzes and hard-to-find quartzite.
 Bathroom Floors
Large marble floor tile floorings are a contemporary yet traditional method to create a sophisticated washroom.
Their distinct grain enables more style options than smaller tiles.
The vibrant or refined variants can be used in any type of style you have actually intended on your remodeling job!
Can't decide which appearance is right?
Attempt both styles at once by using our attractive exotic rock collections today.
They're ensured not just safe yet likewise extremely stylish too!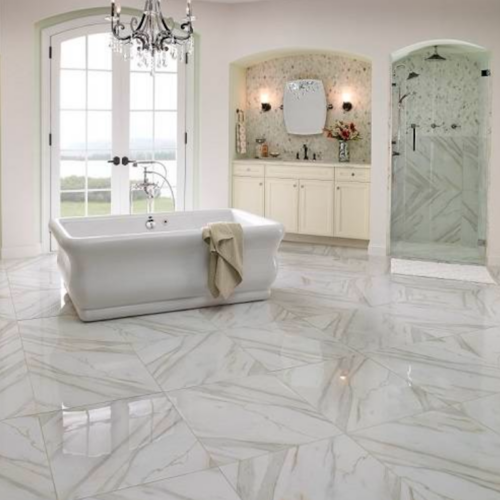 Shower Surrounding
The marble shower room is not simply a trend of the minute however will be in style for years ahead.
Whether you pick floor covering ceramic tiles or an accent wall showcasing this beautiful material.
Not only does it add charm and deluxe on its terms.
When coupled with other components such as lights and countertops – your house improvement becomes fresh once more!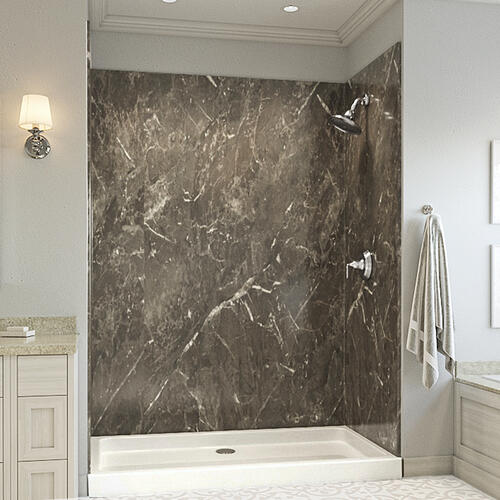 Kitchen Backsplash
Adding a marble backsplash can greatly enhance any kitchen area.
For a more rustic feel, consider using an easy, rich color like black or dark brown for the kitchen counters. However, don't forget to create contrast by installing a light-colored stone such as white quartz!
If you're seeking an industrial-inspired look, subway tiles make an excellent choice.
Meanwhile, solid marbles will allow your unique patterning from various types of stones to shine through beautifully on display behind them.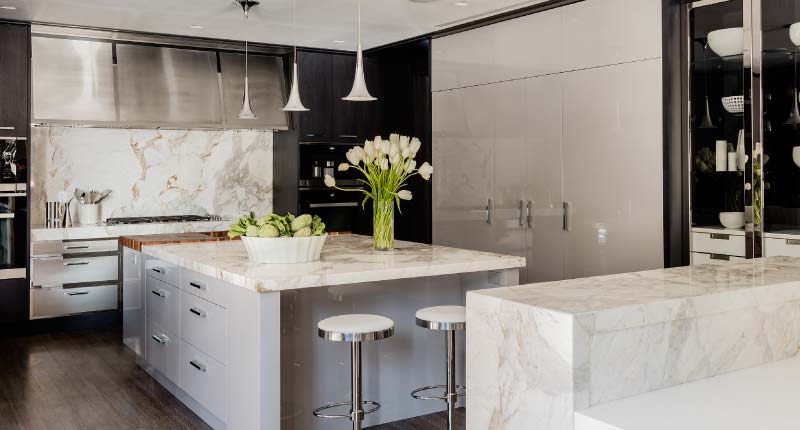 Kitchen Countertop
Do you want to upgrade your kitchen area with a touch of class?, choose marble.
Meanwhile, granite has been one of America's preferred countertop materials for years, experiencing a ten percent decrease from 2016-2018.
Quartz offers both modern allure and classic elegance without compromising design factors or quality standards, making it an excellent choice demanded by today's consumers.
Service Projects Luxury at homes
We provide a wider range of natural stone services
Adds the perfect accent to any kitchen, making a statement and offering unique qualities that can be used in small or large quantities for contrast with other materials such as granite countertops, providing ample space.
A marble kitchen island stands out from all other surfaces, instantly creating a wow factor and utilizing floor space in a way that complements tiled floors.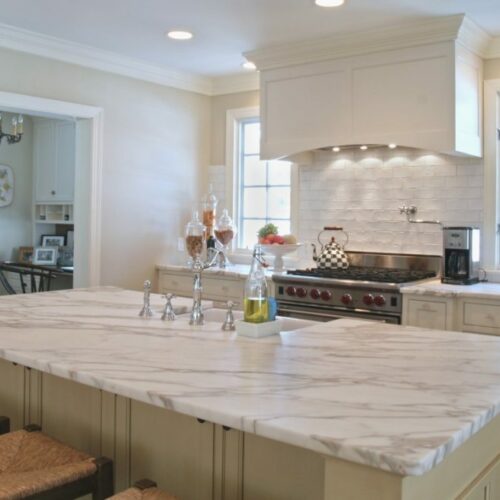 Arena Marble & Granite
A place to experience designs that are uniquely you!
COUNTERTOPS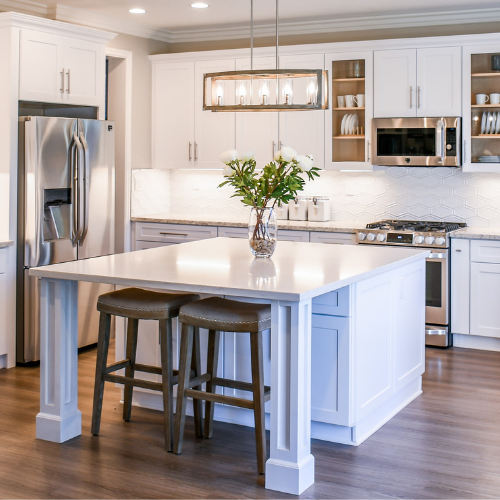 We offer a wide variety of natural Stone Countertops, such as Quartzite, Granite, Marble, Soapstone, Onyx and Travertine. We also offer Quartz, Porcelain and PreFab.
TILE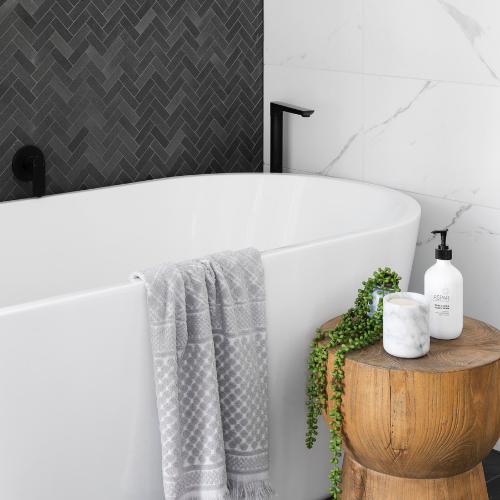 We offer a wide variety of Tiles, such as Porcelain, Ceramic, Natural Stone and Glass. Take a look at our collection online or come visit us in Newbury Park.
OTHER PRODUCTS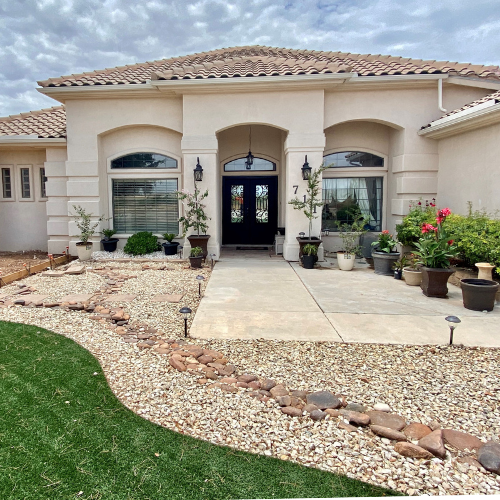 Our sister company Eris Home Products offers Bi-fold Doors, Iron Doors and a variety of Vanities. Take a look at their selection or visit our warehouse in Newbury Park.
At Arena Marble and Granite, we're proud to offer our products and services in these areas: